IE Custom Development Process
Our designers and developers use our unique ART methodology to understand your unique needs and design and develop a program for your leaders. We leverage a library of existing leadership scenarios and integrated business dynamics to create a custom experience quickly and cost-effectively.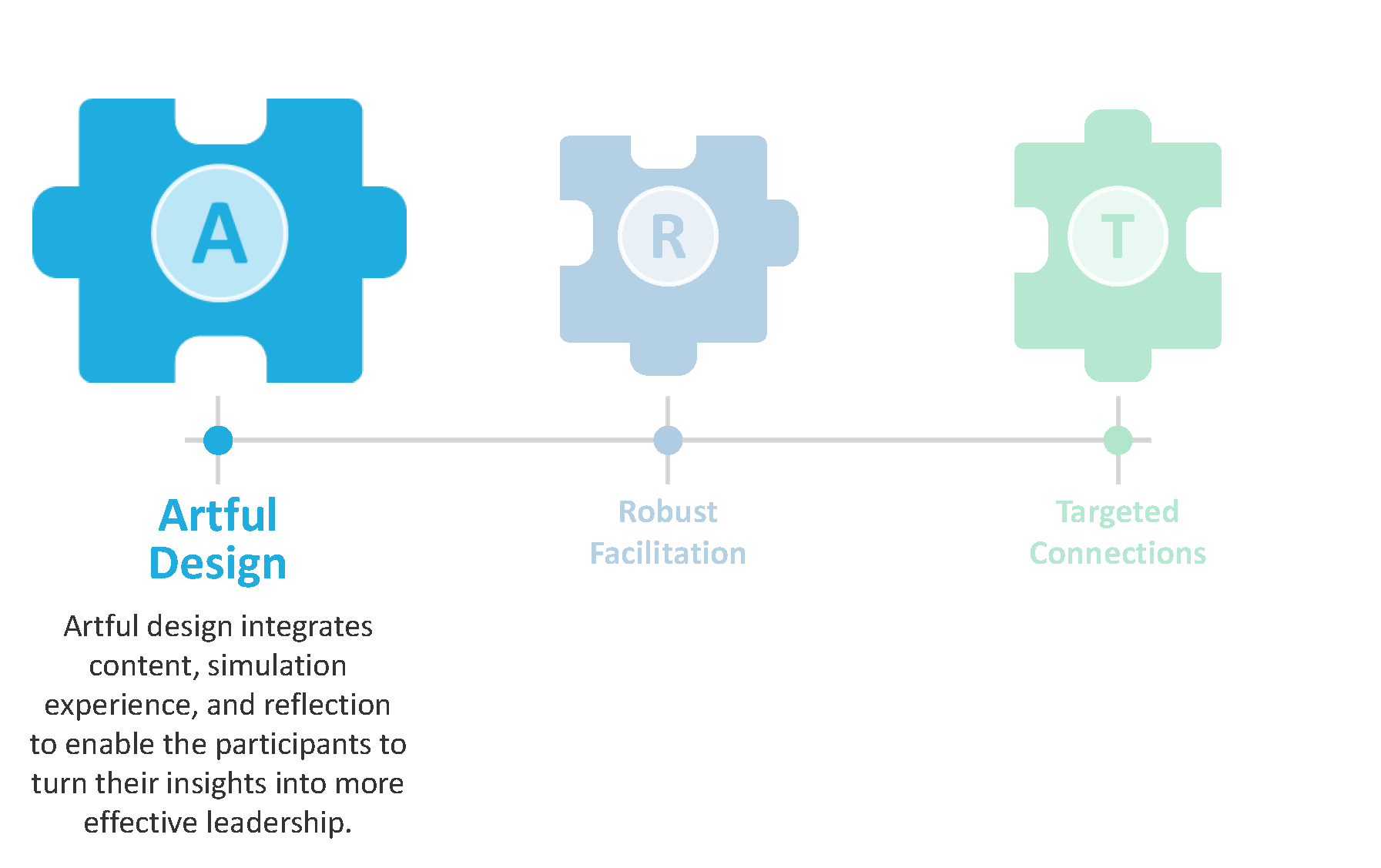 When working with our clients to deliver a custom product, we begin our artful design process by thoughtfully researching your leadership issues and development opportunities to best understand the root cause. Once we understand your leadership needs, we work with you to craft a leadership development program end to end with ample opportunities for application and connection.
For examples of custom work we have done in the past, review the case studies below.