Robust Facilitation
Robust facilitators lead development experiences and discussions to maximize learning and engagement.
What is Robust Facilitation?
Robust facilitators create the environment for group learning. They guide conversation, highlight key points, ensure that all voices are heard, and reinforce the connection between a learning session and work back on the job. Simulation facilitators bring the "story" of a team's decisions to life, helping learners see the connection between inputs and outputs.
The combination of Insight Experience's business simulations and robust facilitation creates a unique and high-value experience for learners. Our facilitators are seasoned, engaging, and focused on participants' leadership development.
Understands your business challenges and opportunities.
Connects to your learners.
Brings learning home and connects it to participants' realities.
Engages learners and elicits their input and ideas.
Creates an enjoyable, memorable learning experience.
What Makes Insight Experience Facilitation Unique?
Participant-centric
IE's facilitators are passionate about your participants' learning. They strive to understand where participants are in their own leadership journey and tailor the conversation to enable and elevate it.
Participants often say that the Insight Experience program was their best training experience.
Interactive
Facilitators challenge learners to "do the work" of learning, asking the thoughtful questions that push participants to think and apply concepts to their own roles, issues, and environments.
IE's facilitators show rather than tell, providing data, information, and perspectives to encourage learners to formulate conclusions.
Flexible
IE facilitation is anything but canned. Facilitators use their experience to respond in the moment to the needs of participants and the organization.
Facilitators dynamically synthesize participant conversations with content and leadership messages, connecting learning points and creating "aha!" moments.
Able to Connect to Your Business
Throughout the program or session, facilitators reinforce the key messages and concepts from your leadership speakers.
By integrating your models, assessments, values, and culture and by integrating your core themes with the simulation learning, IE's facilitators tailor discussions in truly effective ways.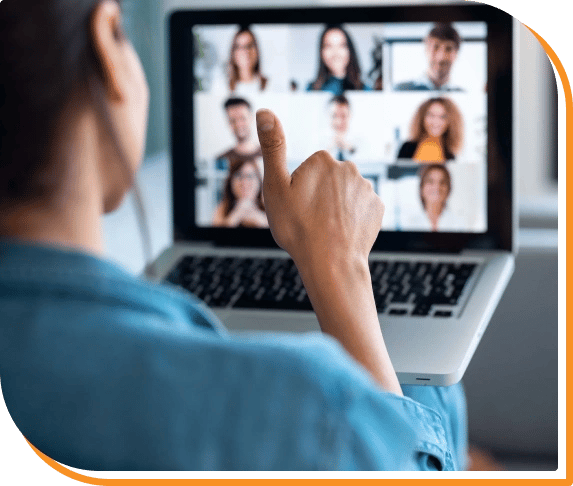 What Makes Someone a Robust Facilitator?
A robust facilitator brings multiple perspectives to the role. They know the content but are agile and trained to guide learning in the room — rather than lecture or tell.
Seasoned Business Leaders Who Are:
Credible: They possess real-world business experience as operational leaders and consultants for Fortune 500 Companies, non-profits, and government agencies.
Relevant: They have the ability to weave pertinent, curated stories and examples from their own experiences into the curriculum and into spontaneous discussions arising from the material.
Role Models: They regularly demonstrate aspirational and inclusive leadership behaviors (big-picture thinking, balance, awareness of trade-offs, and transparency) during each session.
Educated: They have robust educational backgrounds in a variety of disciplines and, more importantly, are lifelong students of leadership, management, coaching, and adult learning.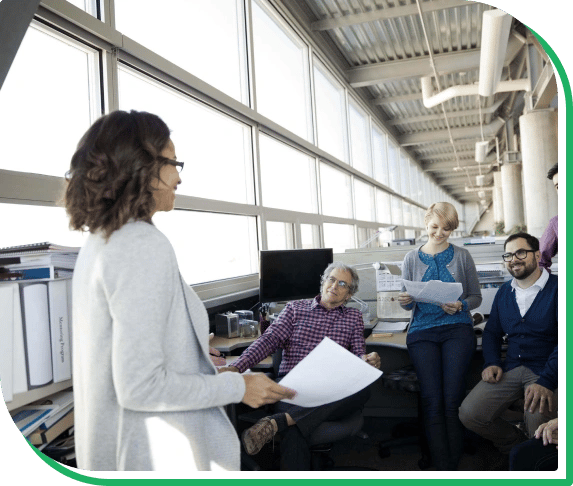 Seasoned Facilitators:
IE facilitators represent a wide-ranging set of facilitation experiences and employ multiple facilitation methodologies for groups of eight to 800.
They have broad virtual facilitation experience and are able to incorporate virtual techniques and work with multiple platforms. Many are certified virtual facilitators.
Our facilitators have a unique lens into how leaders of Fortune 500 companies think, because they've witnessed many examples of senior leaders in action. They incorporate this lens into their facilitation and the stories they tell.
IE facilitators understand the breadth of challenges that corporate leaders face, both internally and from the market.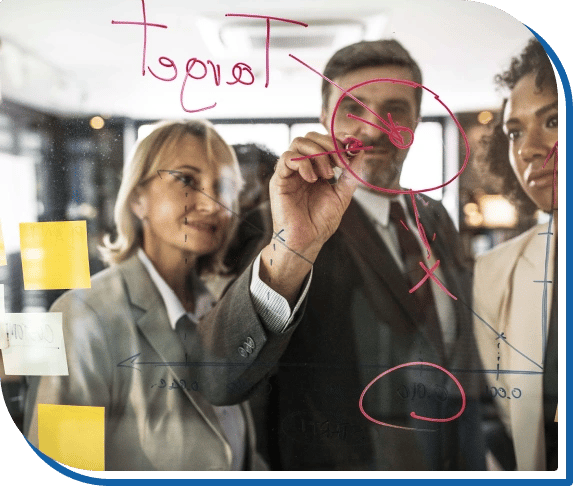 How We Support Client Facilitators
Train the Trainer
Want to leverage your own team as business simulation program facilitators? Insight Experience can partner with your team to complete a train-the-trainer series. This typically involves observation of an Insight Experience facilitator and an in-house dry run, followed by a supported delivery. Train-the-trainer programs might be right for you if you want total autonomy to run programs on your schedule.
Supported Delivery
Have a team of in-house or partner facilitators already working with your target population? Supported delivery takes the burden off your team with regard to running any simulation technology. Insight Experience provides annotated materials to help your facilitators succed. Supported delivery may be right for you if your target audience has developed strong connections to an existing program facilitator.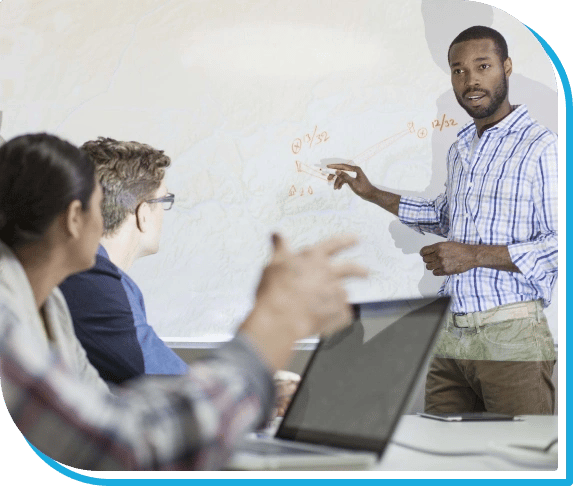 Learn How Robust Facilitation Can Improve Your Leadership Development