Our Expertise
We create dynamic learning experiences that grow a leader's skills, relationships, and perspective.
The ART of Leadership Development at Insight Experience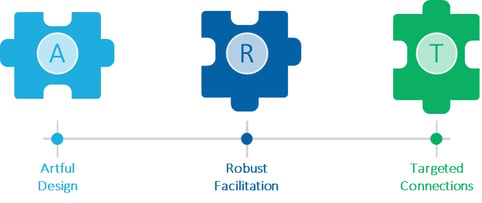 Your leaders are as unique as your business, and both deserve a program designed for their needs. Insight Experience programs begin with that in mind. We work hand in hand with you and your organizations to develop a learning experience that fits. Our unique ART methodology starts with finding root causes and blockers for your leaders and organizational success. Together, we craft an experience — through our Artful Design — that integrates focused learning content, a hands-on business simulation experience, and dedicated reflection time to allow leaders to turn their insights into more effective leadership.
The Robust Facilitation of our programs fosters a rich learning experience and prompts participants to see the ties between their leadership behaviors and business outcomes. All the while, the experience is being tied back to your business and leadership challenges (Targeted Connections), and leaders are given actionable ways to improve both their own skills and your organization's results.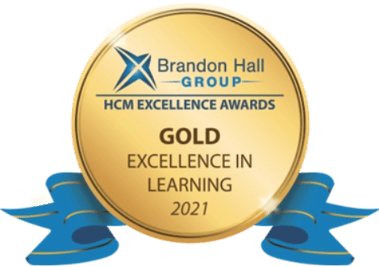 Global Leadership Awards
We are privileged to have been the recipient of numerous awards for our leadership development programs. From our customized Global Leadership programs to our multi-faceted interactions and impact experiences, we are honored and grateful to receive this recognition.
The Value in Business Simulations for Learning
Drive Business Results
Our simulation-based learning gives your leaders the skills, mindset, and knowledge they need to impact results that are aligned with your business needs.