Flexible Delivery
Bringing leadership development to your team wherever they're located.
Delivery Options
At Insight Experience, we specialize in customizing the learning experience to meet client needs. Our programs are effective in a wide range of formats, be it a virtual program, a large audience, extended delivery over many months, or compressed programs over a single day.
Wondering what questions you should be asking about program design?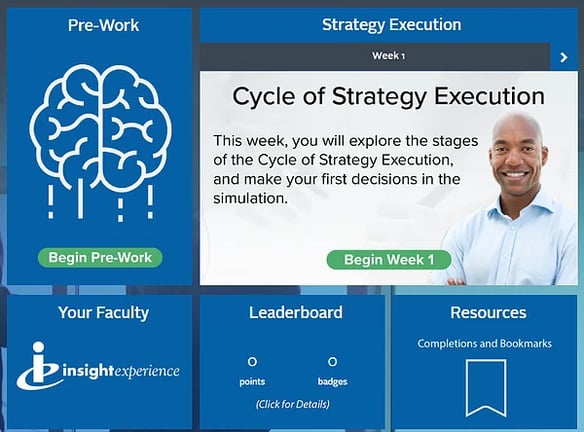 Convenient. Effective. Engaging.
Leaders need an experience that is as effective online as it is in person, an experience that inspires learner and team engagement and fosters collaboration at both a peer and an organizational level. Our virtual leadership development programs do this in a flexible, efficient, and tailored manner in order to meet your organization's unique needs.
Thoughtfully designed virtual business simulations not only remove the physical barriers from learning, but they also accelerate results.
These programs allow you to:
Customize development programs to reflect real-life scenarios and issues that address key learning opportunities.
Provide learning through manageable, bite-sized content modules in real time or at the learner's convenience.
Keep your leaders engaged through creative and inspiring online experiential learning.
Select the most appropriate and effective virtual format for your program and audience.
Connect your leaders across geographies, using platforms such as Zoom, Webex, and more.
Keep training and development on-track, despite travel restrictions, budget restrictions, and remote workers.
Designing for Scale
Our high-impact business simulations can reach large groups through an engaging approach designed around your group's schedule and needs.
Consider scalable simulations for:
Large team training for full organizations, functional or mixed leadership teams.
Short-cycle development sessions, including one day or less.
Sample Program Agenda
Flexible Experiential Learning Programs
Virtual programs have created new opportunities for leadership development and continued learning — without the traditional barriers of physical travel, hotels, and other hassles.
At Insight Experience, we pride ourselves on our flexibility when it comes to designing virtual programs to fit the needs of our clients. Whether spread across many weeks in bite-sized content modules or in extended multiday virtual sessions, we're comfortable aligning to any format on any virtual learning platform.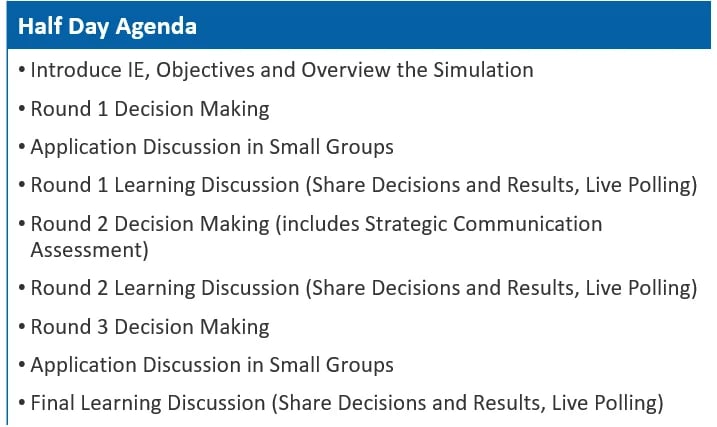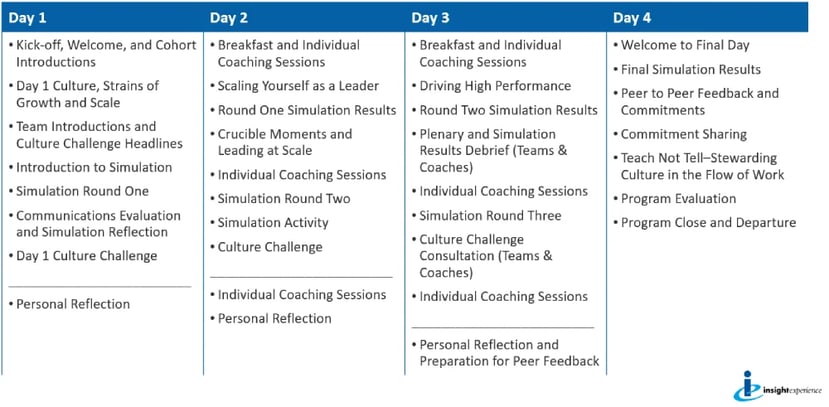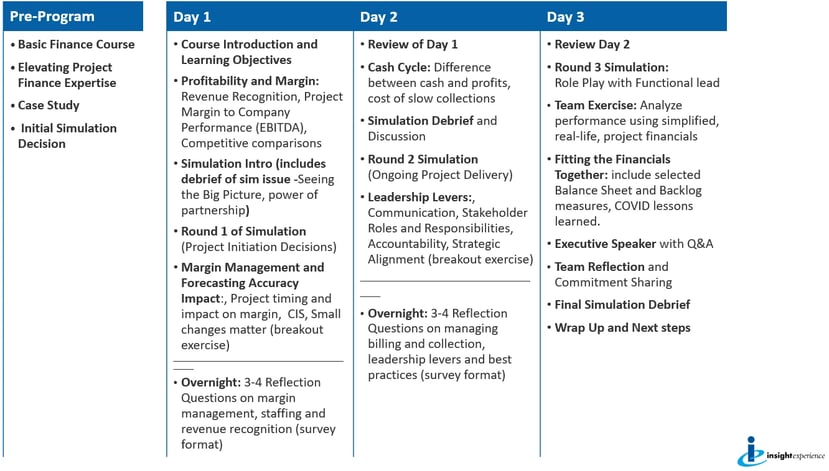 More Flexible Delivery Resources
Looking for a flexible solution?
Let us know about your unique training and development challenges. We can help.