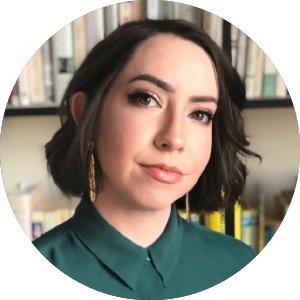 Katelyn Watkins is a Director at Insight Experience, where she focuses on transformative strategies aimed at nurturing talent and catalyzing business growth. In this capacity, she helps lead strategic engagements, designs solutions that yield tangible results, and facilitates powerful experiential sessions.
Known for her focus on innovation, Katelyn enables teams of all sizes to tap into uncharted insights. She orchestrates experience-driven shifts in organizational culture and work methodologies, effectively embedding and expediting change. Throughout her illustrious career, Katelyn has had the privilege of partnering with a wide-ranging roster of clients, including SAP, Microsoft, Cisco, Pepsi, Anheuser-Busch, Chevron, J.P. Morgan, and Merck. Before her time at Insight Experience, Katelyn acted as the Director of Strategy at see6, a technology platform specializing in insights enablement. She also spent five years as a Senior Consultant at BTS. She holds a B.A. degree from Southwestern University.
In addition to her professional pursuits, Katelyn engages in her passion for the arts as the Director of Operations for TELEPHONE, an ambitious global arts project.
Simulation-Based Leadership Development
A simulation designed by our team teaches your leaders the skills, mindset and knowledge they need to achieve your organizational goals.