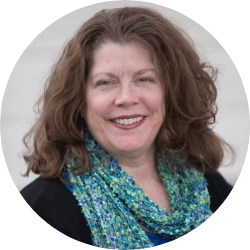 Leslie Becknell Marx
AFFILIATE
Leslie Becknell Marx has more than 20 years of experience working in Fortune 100 companies and in the nonprofit sector. After a 15-year career focused on marketing and innovation for IBM, Procter & Gamble, and the Coca-Cola Company, Leslie shifted her attention to learning more about leadership, communication, and ethics. She attended theological school, became an ordained Unitarian Universalist minister, and served a congregation for four years. She is now focused on guiding organizational leaders toward authentic communication, ethical decision-making, and genuine collaboration. At Insight Experience, Leslie works with clients to develop capabilities focused on Organizational Leadership. She brings her experience in business and understanding of personal development to effectively facilitate business simulations and draw out deep learning that connects leadership to real-world results.
Leslie's educational background includes a Master of International Affairs from Johns Hopkins University School of Advanced International Studies and a Master of Divinity from Andover Newton Theological School. She spent seven years learning, designing workshops, and teaching with the Center for Authentic Leadership and has presented at the Pegasus Systems Thinking in Action Conference. She is trained in various creativity techniques and has been a trainer at the Creative Problem Solving Institute. Leslie is qualified to administer and interpret the Myers-Briggs Type Indicator and also uses the Enneagram to aid in individual and team understanding.
Simulation-Based Leadership Development
A simulation designed by our team teaches your leaders the skills, mindset and knowledge they need to achieve your organizational goals.